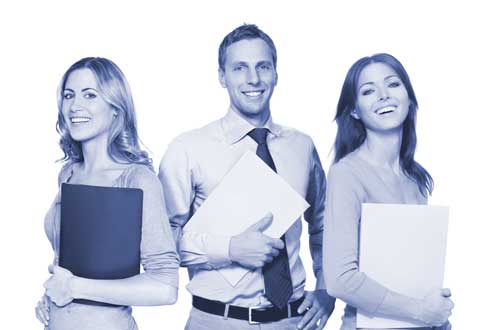 Become one of our exceptional people. Thank you for your interest in our company.
To discover what it is like to work at SOLMS CONSULTING and how you can become part of our team, please talk to us. You will find out more about our people, values, commitment to learning and development, corporate social responsibility, as well as current opportunities in our company.
As an emplyee of SOLMS CONSULTING you will work for a innovative and well-known property business in Leipzig and all over Germany.
We are committed to ethical business practices, an outstanding performance and fun. Although our business environment is informal, we emphasize good manners and politeness.
General requirements:
Motivation.
Analytical and organisational skills and the capability to grasp complex matters quickly.
A good general education is essential, higher education (Abitur, A-levels, graduation) is desirable.
A creative teamplayer.

AKTUELL folgende Job- und Stellenangebote:



Nach Auftragslage, bieten bieten wir die Mitarbeit an Markt- und Standortanalysen – Praktikum /Job
Sie sind Student im Fachbereich:
Immobilienwirtschaft
Wirtschaftswissenschaften
Geographie
Stadtplanung
Soziologie
Spezielle Anforderungen/Erfahrung:
Gewandt in Wort und Schrift
MicrosoftOffice
Adobe-Photoshop
Stehen Sie in einem entsprechend ausgerichteten Studium oder haben dies bereits abgeschlossen? Gehört das Konzipieren, Schreiben und Gestalten von Analysen zu ihren Stärken und wollen Sie gern praxisorientiert im gewerblichen Immobilienbereich arbeiten?

.. dann senden Sie uns jetzt Ihre Anfrage bzw. Bewerbung!

Es werden ausschließlich Onlinebewerbungen berücksichtigt.

Job/s- u. Stellen-Angebot/e Gewerbe-Immobilien-Wirtschaft Leipzig
Grundstücks- und Verkehrskaufmann, Grundstücks- und Verkehrskauffrau, Immobilienassistent, Immobilienassistentin, Immobilienkaufmann, Immobilienkauffrau, Immobilienfachmann, Immobilienfachfrau, Vermittler, Makler, Kaufmann, Kauffrau, der Grundstücks und Wohnungswirtschaft, Verkäufer, Vermietungsspeziallist, Immobilien-Consultant, Assistent, Assistentin, Fachmann,Sekretärin, Sekretär, Rechtsanwaltsgehilfe, Rechtsanwaltsgehilfin, Fachprogrammierer, Anwendungsprogrammierer